An Experienced Team You Can Trust
At Around the Clock Plumbing & Rooter, we understand how important it is to get the job done the right way the first time. You can rest easy knowing that our team of expert plumbers will provide you with the utmost best plumbing services in San Fernando Valley and Los Angeles County. Our technicians' experience varies from 5 years to 16 years, and our founder Alon Kapsi has over 30 years of experience in the industry. No matter what plumbing problem you have, our team can fix it –guaranteed. We take time to explain all your options and provide you with the overall cost of service before we start work.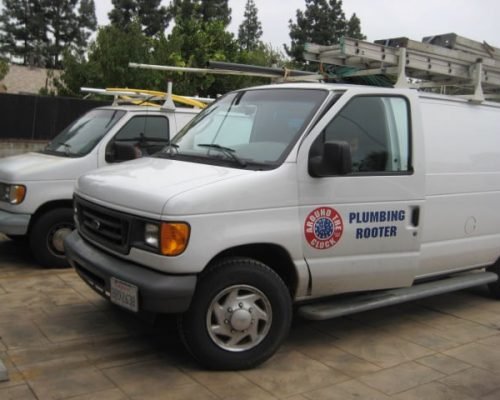 Around the Clock Plumbing fixed our issues promptly and properly. Alex of AtCP was readily accessible, communcation was efficient, and there were no issues setting up an appointment convenient for us. I cannot comment on the price vs. job as we only got an estimate with AtCP, but the price seemed fair based on what I expected. Will do business again with AtCP for sure!
When you cannot flush the toilet because the drain is clogged, and you need a plumber that will answer the phone and come out to snake the drain line at a fair price, call around the clock plumbing. They were able to come within the hour and get our drain flowing again. At the same service call they solved a few more minor plumbing issues that we never got around to (like dripping shower head). I like to support local business that that care about their costumers, thank you Alon and Alex.
I needed a tankless hot water heater . I called several plumbers and the process was beyond frustrating. No calls back, couldnt get a price after one came out. Then I got lucky when someone referred me to Alex at Around the Clock. This company made the process effort less. They are excellent !!!! I am so thankful I now have a plumber that I can totally trust.
Knowledgeable, Reliable, Responsible and Friendly Plumbers in San Fernando Valley and Los Angeles County
Around the Clock Plumbing & Rooter is a true full-service plumbing company providing both commercial and residential plumbing services. We are a local, family-owned company dedicated to the highest quality service with attention to detail and service that is customized to your needs. We've been serving the residents in San Fernando Valley and Los Angeles County for over 30 years. No project or repair job is too big or too small for our knowledgeable and reliable plumbers. Whether you are dealing with a simple leaking faucet or complex sewer damage, our team of expert plumbers can get the job done right the first time.